Eco-Friendly Leather
We use eco-friendly vegetable tanned leather for our products, made from European sourced hides, to create a premium quality and durable leather product.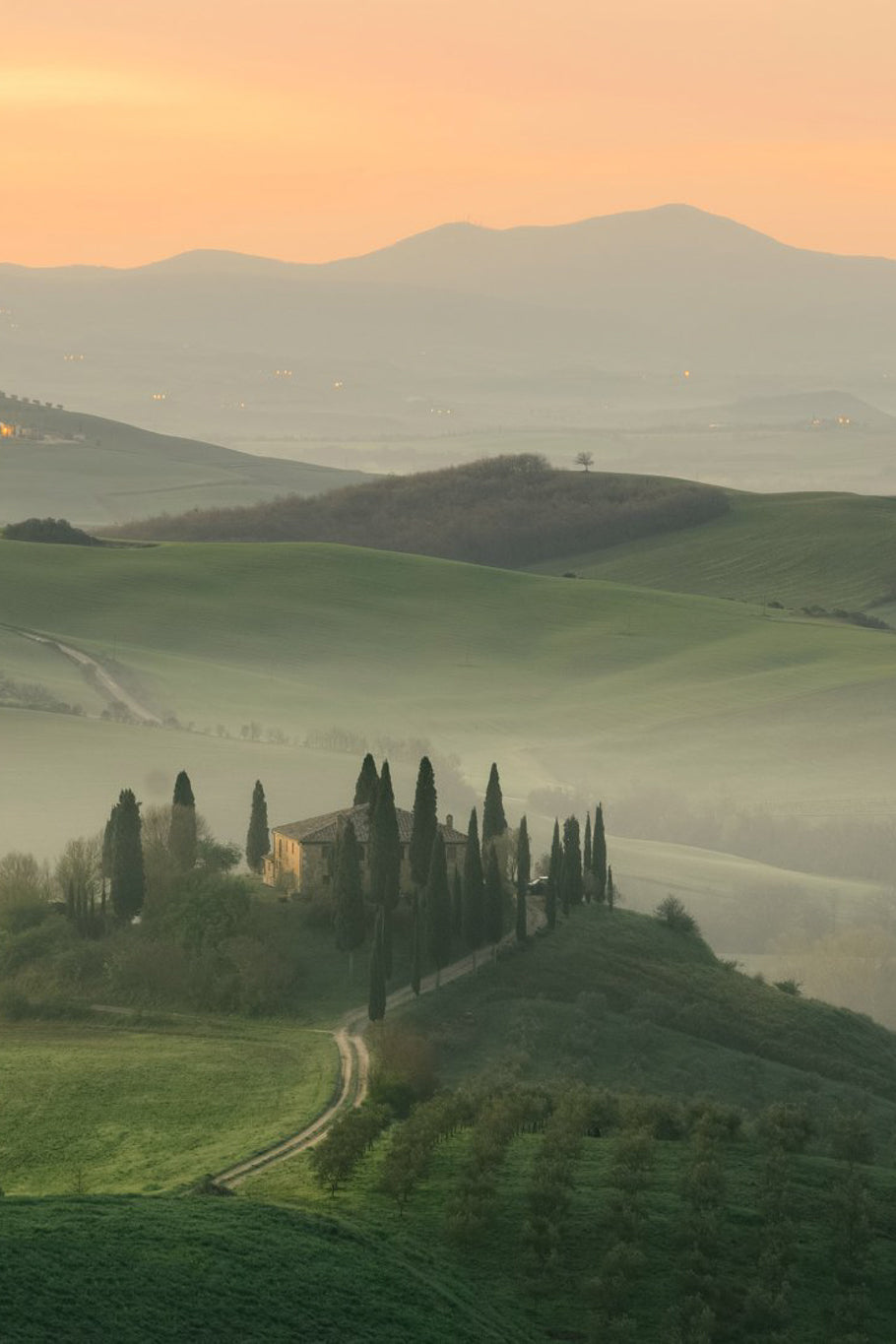 Leather & Sustainability
We believe eco-friendly tanned leather is currently the most sustainable option when using leather. Hides are a by-product of the meat and dairy industry, and no cows are killed solely for their hide. Leather is a high quality natural material that is very durable, providing a lifetime of quality.
Our leather comes from La Bretagna, a tannery located in Tuscany, Italy. It's a traditional family owned business since 1961, specializing in vegetable tanned leather. The Tannery is a member of The Genuine Italian Vegetable-Tanned Leather Consortium, which guarantees the production of authentic, non-toxic, sustainable vegetable-tanned leather made in Tuscany. 
The hides they use are from European farms, which comply with the EU legislations on animal welfare. The tannery uses centralized consortium treatment plants, to ensure the correct treatment and purification of tanning wastewater. The waste from the various processing steps is turned into useful raw materials for other supply chains.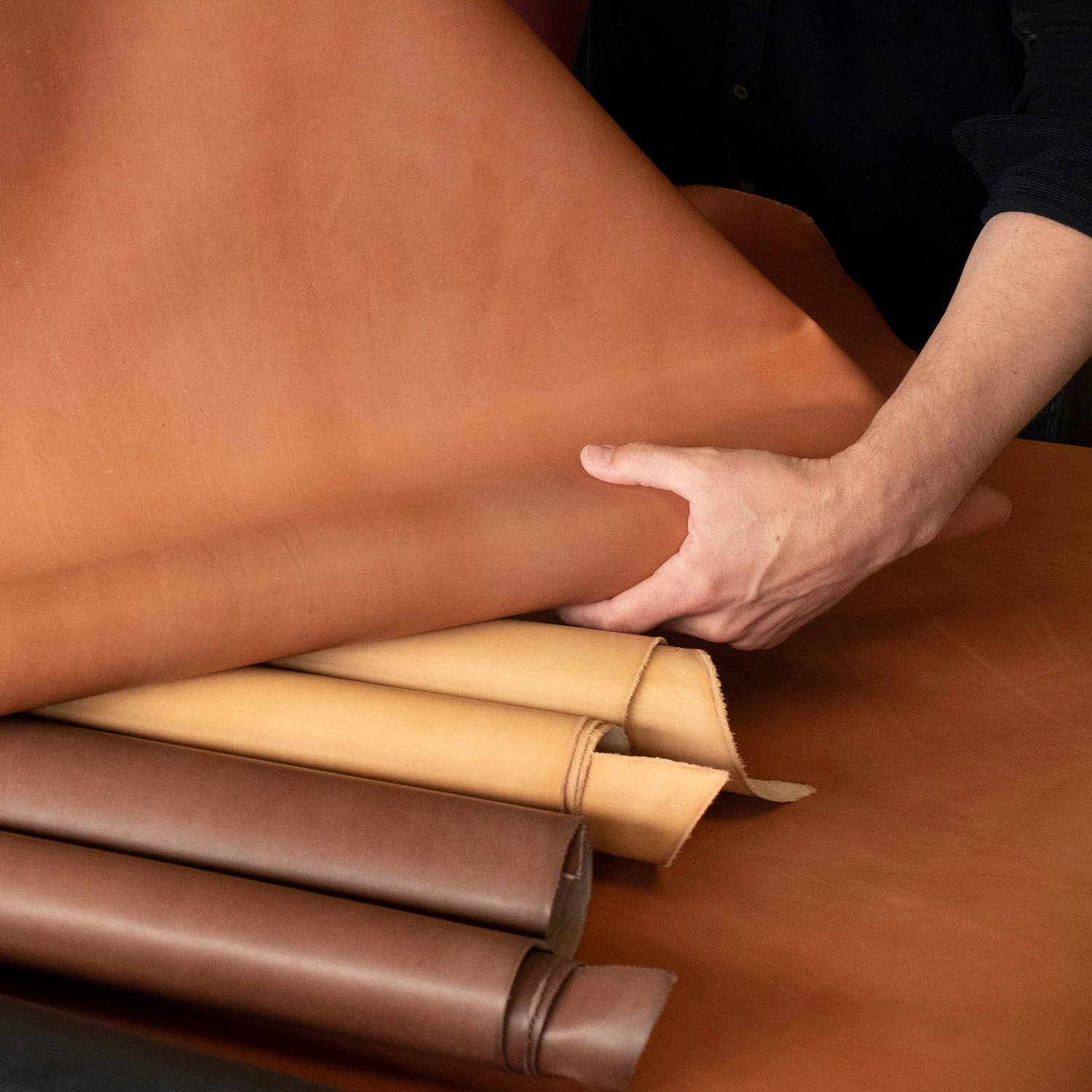 Vegetable-Tanned Leather
The transformation of a hide into leather by using vegetable tannins and plant-based and animal fats is called "Vegetable Tan". It's an entirely natural process. These tannins exist in the bark and trunk of trees such as chestnut, quebracho, mimosa, and tara (pastel colours). The tannins are extracted from the by-products of the woodworking industry without depleting forests. The leather is slow tanned in oak wooden barrels during a traditional slow process of at least 50 days.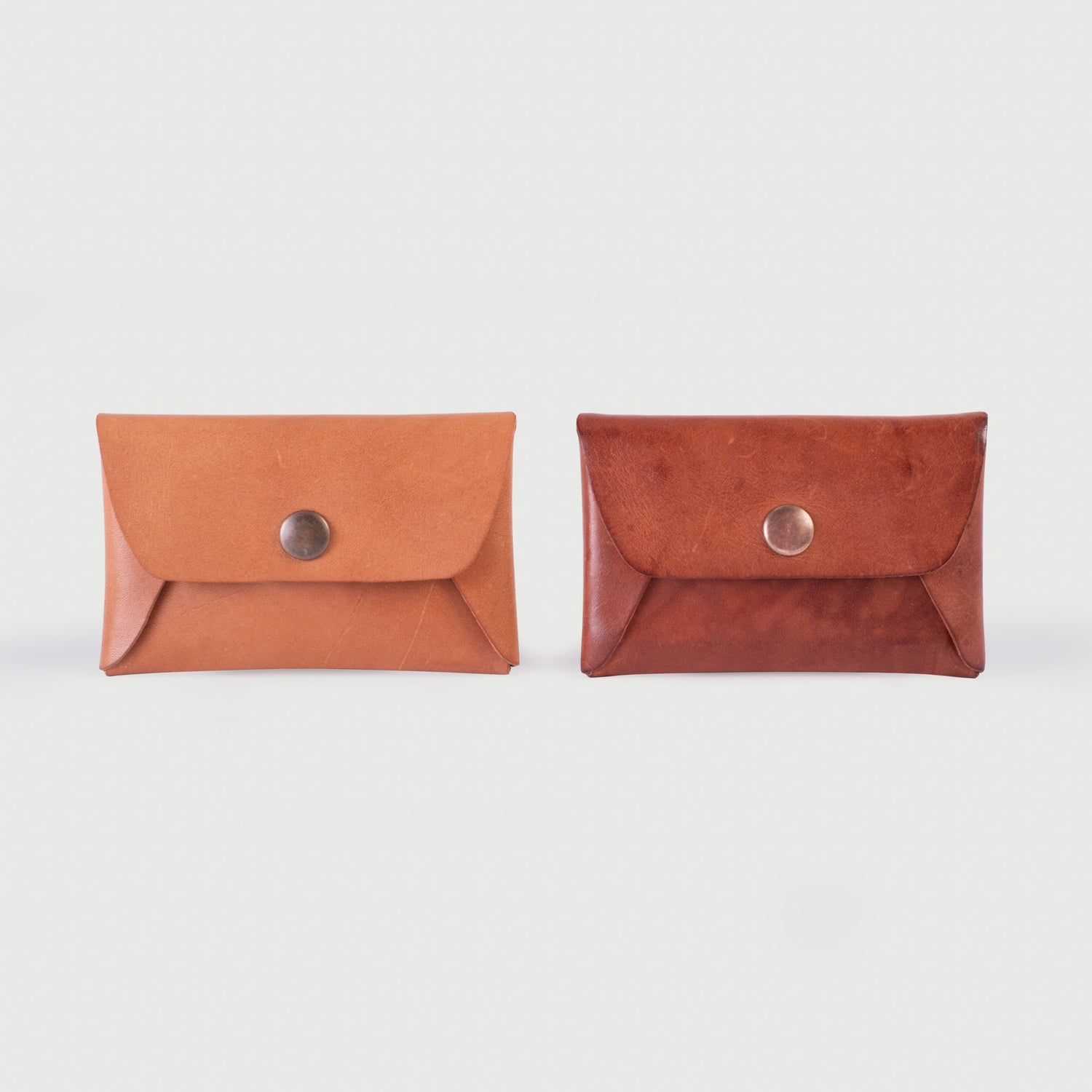 Characteristics & Unique Patina
Vegetable-tanned leather is characterized by being metal-free, non-toxic and hypoallergenic. Our leather products are unfinished and have a beautiful matte appearance with a natural leather grain.
Vegetable-tanned leather absorbs traces of life, maturing beautifully over time. The natural aging does not compromise the leather in any way; it even gets better over time, showing a characteristic and unique patina.
Your Nitmoi product will become uniquely yours.