Business Gifts
Looking for a stylish and sustainable business gift? A Nitmoi business gift is a great way to show your appreciation to clients, volunteers or your team. Available in several colours, with extra branding options to make it your own.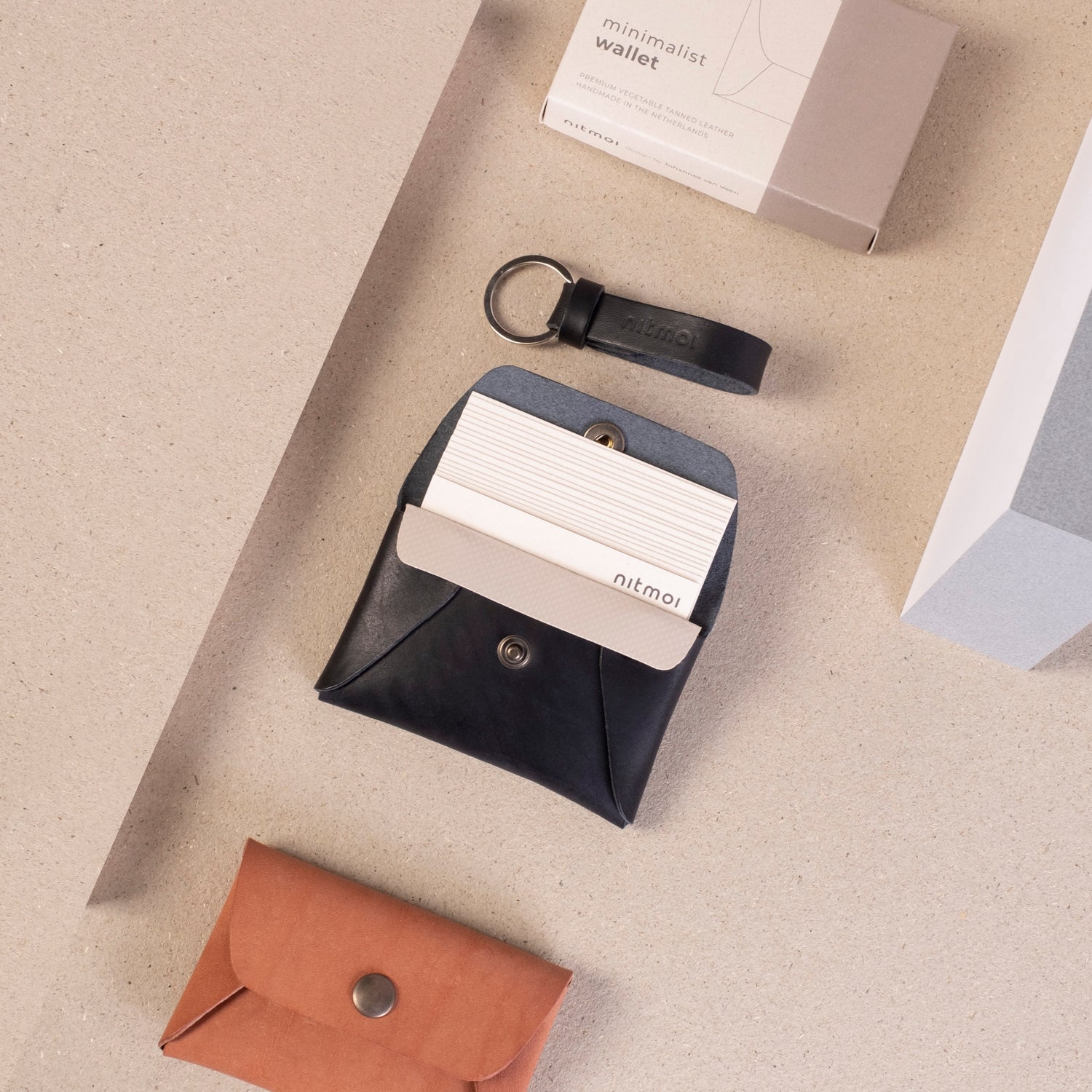 Unique & Handmade
Create a lasting impression with a great story. Nitmoi gifts are unique in their design and handmade quality. We believe in honest entrepreneurship and craftsmanship. 
The wallets are made from premium Italian eco-friendly vegetable-tanned leather, which means it has been treated and coloured with only natural tannins, and is therefore chemical free. Vegetable-tanned leather absorbs traces of life, maturing beautifully over time. Nitmoi products will become uniquely yours.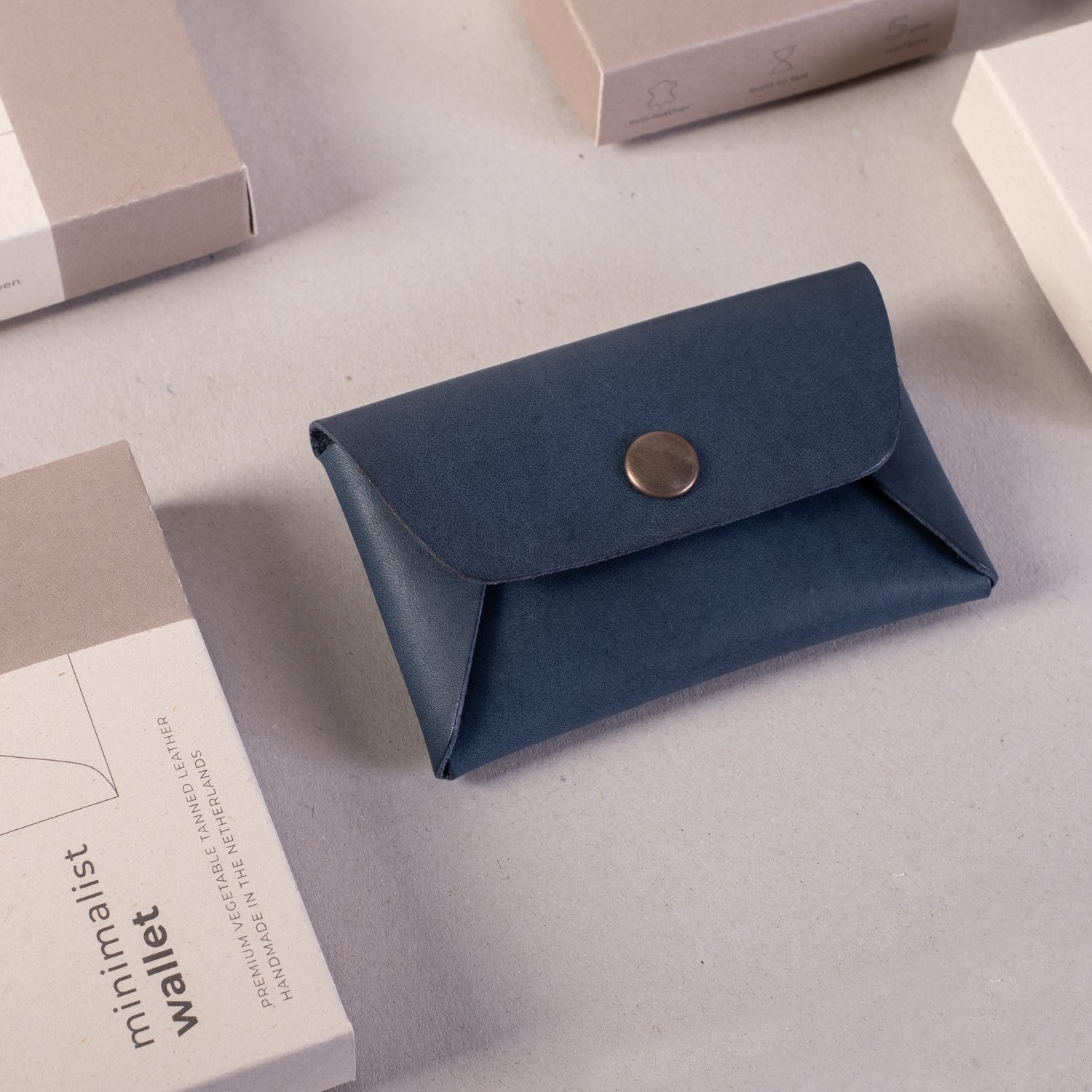 Sustainable Design
The minimalist wallet was created out of a necessity for a durable and lasting wallet. Designer Johannes van Veen designed the wallet by combining classic aesthetics with durability and he was not afraid to go back to the bare essentials.
Starting from the desire to have the best product for everyday use, created with the most durable and sustainable materials. Resulting in a quality and stylish product, a lasting gift which people can enjoy for a lifetime.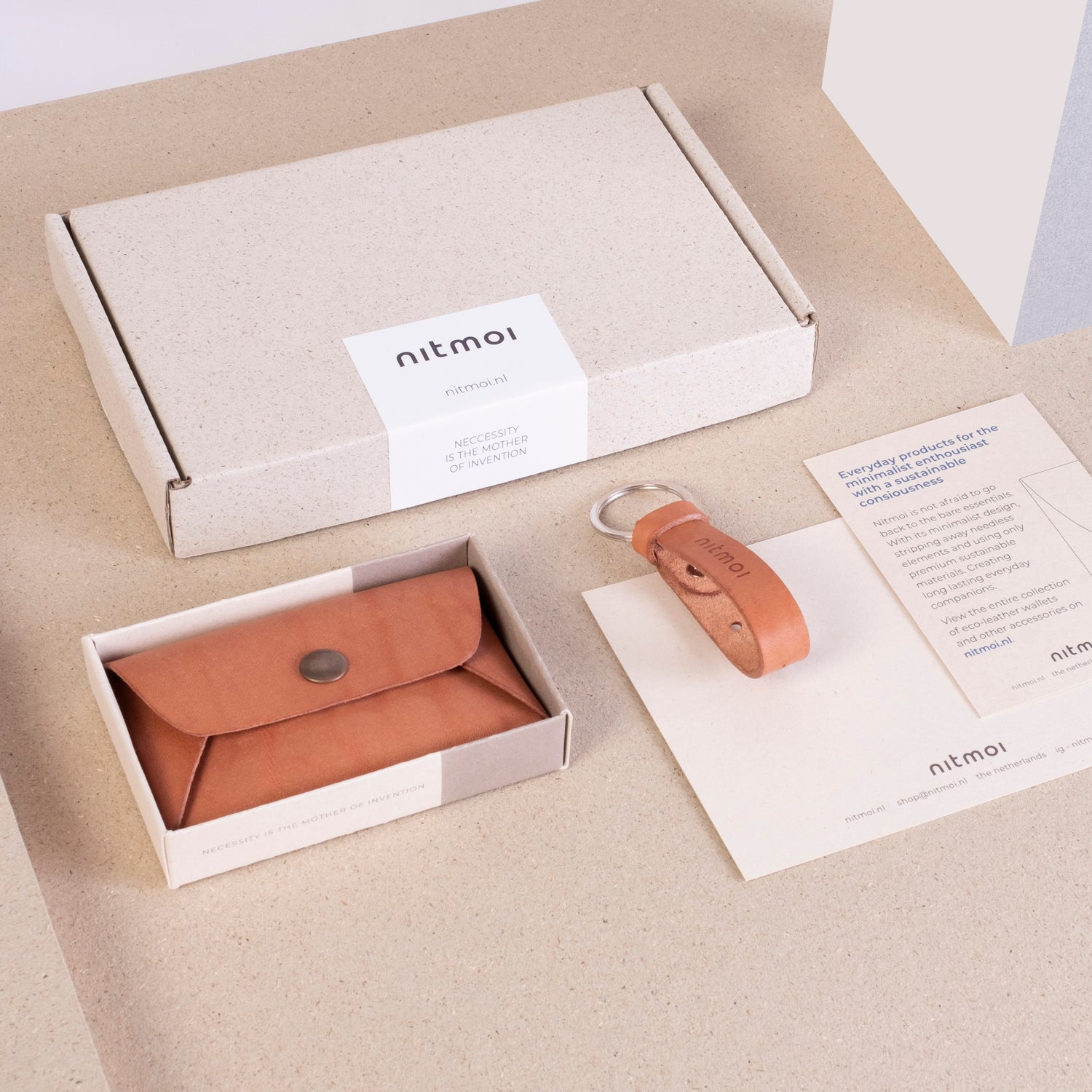 Make An Impact
Why give a Nitmoi wallet? You will give a quality everyday product, that will leave a memorable impression. More importantly, you communicate your sustainable values and support for locally handmade products, that are built to last.
Nitmoi business gifts are suited for many occasions all year round. The functional compact wallet can also serve as business card holder, or it can fit a gift card to make the present even more special and personal.
Contact Us
Stylish Giftbox

The wallet & keychain comes in a sustainable grass cardboard box, made from grass and recycled paper. Ready to surprise somebody, or suitable for mailbox delivery. 

Natural Colours

Available in 5 natural colours. The wallets are made from eco-friendly vegetable tanned leather. Naturally died with tannins from bark and trunk of trees, free of any chemicals.

Make It Your Own

Add your personal message on the card included or get in touch for more personalization options like printwork or a logo on the wallet. Contact us with your wishes at support@nitmoi.nl.